Call Us For More Information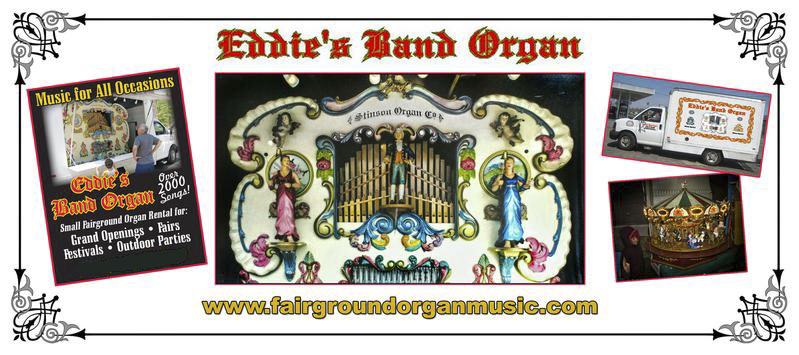 If you would like more information on renting Eddie's Band Organ please e-mail us at EPNBA@aol.com.
Call us at (716)692-7875
We would love to hear from you! Feel free to look around our site. We have a list of the places we have played our organ as well as some beautiful pictures!